Du er her: Forside -> English - > Battery monitoring app: Fewer sleepless nights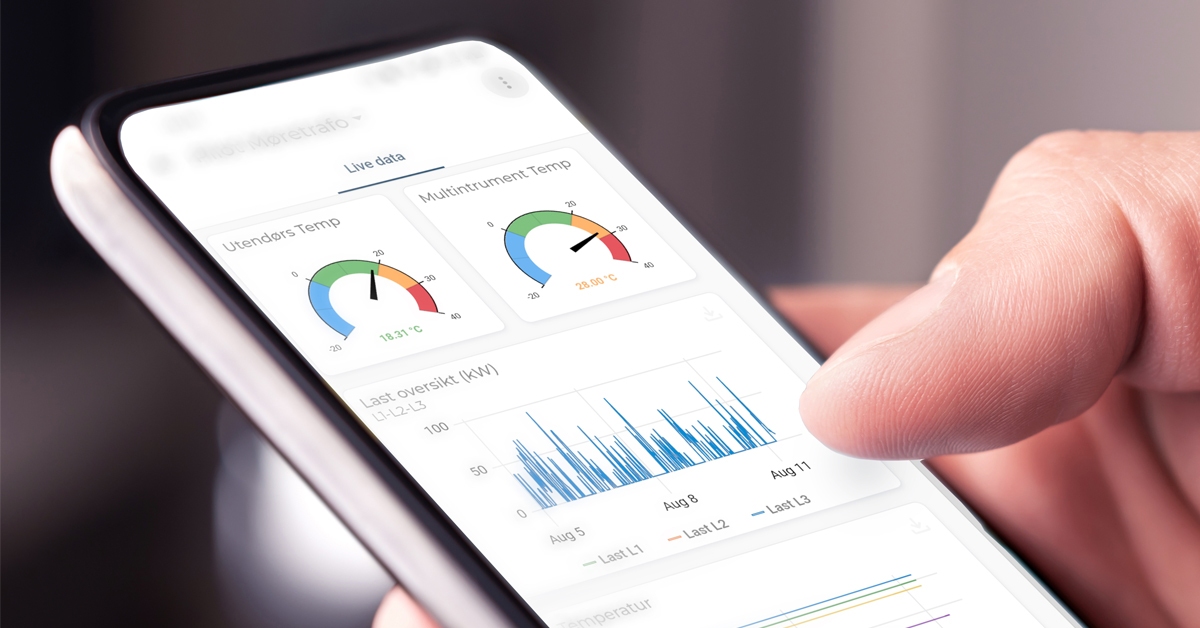 Battery monitoring app: Fewer sleepless nights
Publisert 17.11.2022
With Anda Cloud's app for battery monitoring, you can receive an immediate notification on your mobile phone if the battery system is not working properly.
Operations managers, project managers at buildings, IT managers, inspectors and installers in network companies, managers in hospitals, office premises, shopping centers and large public buildings - everyone who is responsible for critical installations can now have fewer sleepless nights because of the monitoring app by Anda-Olsen.

For a long time, the only way to check the condition of battery banks was to disconnect the entire system and run physical tests, but finally better solutions have come on the market.
With Anda Cloud's app for battery monitoring, you get the peace of mind safety you've been missing.

Self-developed battery monitoring app

Anda-Olsen has developed its own cloud-based battery monitoring solution, Anda Cloud. This has an associated app that immediately sends you a push notification on your mobile if something is not as it should be.

- We have offered this battery monitoring on computers since 2021, but now we have taken it a step further and launched an app with all the same functions that are available via PC, only much more user-friendly, Michael says.

Read about how battery monitoring from Anda Cloud optimize the lifespan of batteries.
One of the advantages of using the app is that users receive a push notification on their mobile if a situation arises that requires immediate action.
- In addition, you don't need to be logged in to the monitoring solution, such as on a computer, to be able to get a status of your batteries, you just open the app and get updated in no time, Michael explains.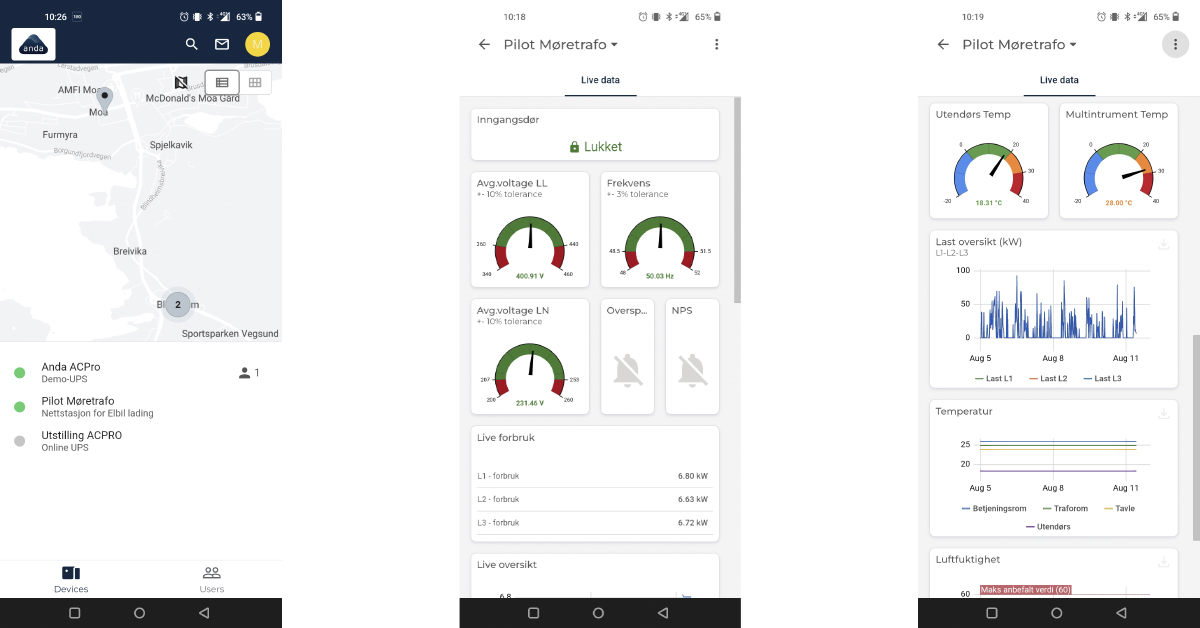 Battery monitoring in real time

You can download the app for free from the App store or Google Play. It is also 100 % free to use.

You can easily collect all the systems you operate in the same overview, regardless of whether they are physically located in different places.

When you open the app, you get an overview of the status of all the facilities you operate in real time. Among other things, you can see the condition of each individual battery, such as temperature, internal resistance and voltage.

- At Anda-Olsen we have a strong desire to help more people optimize the operation and maintenance of critical installations, because we know how important it is that they function optimally. Anda Cloud can therefore be connected to the vast majority of backup systems and components, not just our own, Michael explains.

Easier battery maintenance with monitoring app

When the batteries are within a certain threshold value, they are considered healthy. If batteries with high internal resistance are discovered, it not only tells something about the component, but about the entire system.

- Other batteries may be affected by the battery or batteries that do not function optimally. If a battery that is supposed to supply power to a UPS is not healthy, it cannot release energy and the UPS will, in the worst case, not work, Michael tells us.

Read about: Industrial batteries from Anda-Olsen
By continuously monitoring the internal resistance of the batteries, Anda Cloud gives you a full overview of the state of health of each individual battery. With up-to-date information so available, it not only becomes easier to ensure the continuous operation of critical installations, maintenance work also becomes much easier.

- If the lifetime of a battery is set to 10 years, it might as well last 7 years, or maybe 12. With Anda Cloud, you get a notification if a battery is operating outside of its normal state and needs to be replaced. That way, you also optimize the lifetime of the batteries and the entire battery pack, Michael explains.