Du er her: Forside -> English - > Kongsberg Digital in partnership with Anda-Olsen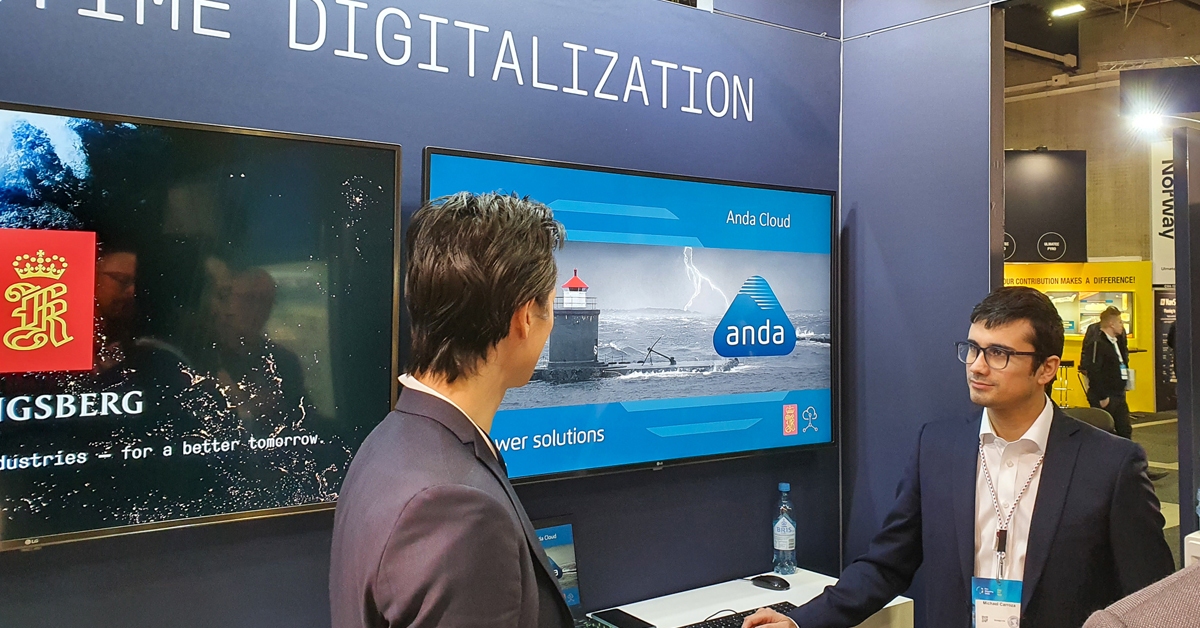 Kongsberg Digital in partnership with Anda-Olsen
Publisert 23.06.2022
Kongsberg Digital´s Kognifai Marketplace is expanding and now includes quality applications and services from Anda-Olsen and three other companies.
Kongsberg Digital is a provider of next-generation software and digital solutions to customers within maritime, oil and gas, and renewables and utilities. The Kognifai Marketplace is an open digital ecosystem where Kongsberg Digitals Vessel Insight customers and partners can access and integrate a broad variety of powerful applications and services from third party providers.
Turning raw data into real value
The marketplace is a one-shop-stop experience for ship owners and operators. The idea is to turn raw data into real value - resulting in more optimized, transparent and sustainable operations for ship owners.
Kongsberg Digital introduces four new partners in the Kognifai Marketplace.
- We are very pleased to add Optimarin, ChordX, Anda-Olsen and Awake as partners to the Kognifai Marketplace. This is a marketplace of quality applications and services where our Vessel Insight customers can tailor solutions to their needs, says Kim Evanger, Vice President Maritime Partnerships at Kongsberg Digital.
- Adding four more partners extends the offered solutions even further to enhance maritime operations, increase safety and reduce emissions. We experience significant interest in joining our Kognifai Marketplace and are very happy to add more applications to enhance value and possibilities for our Vessel Insight customers.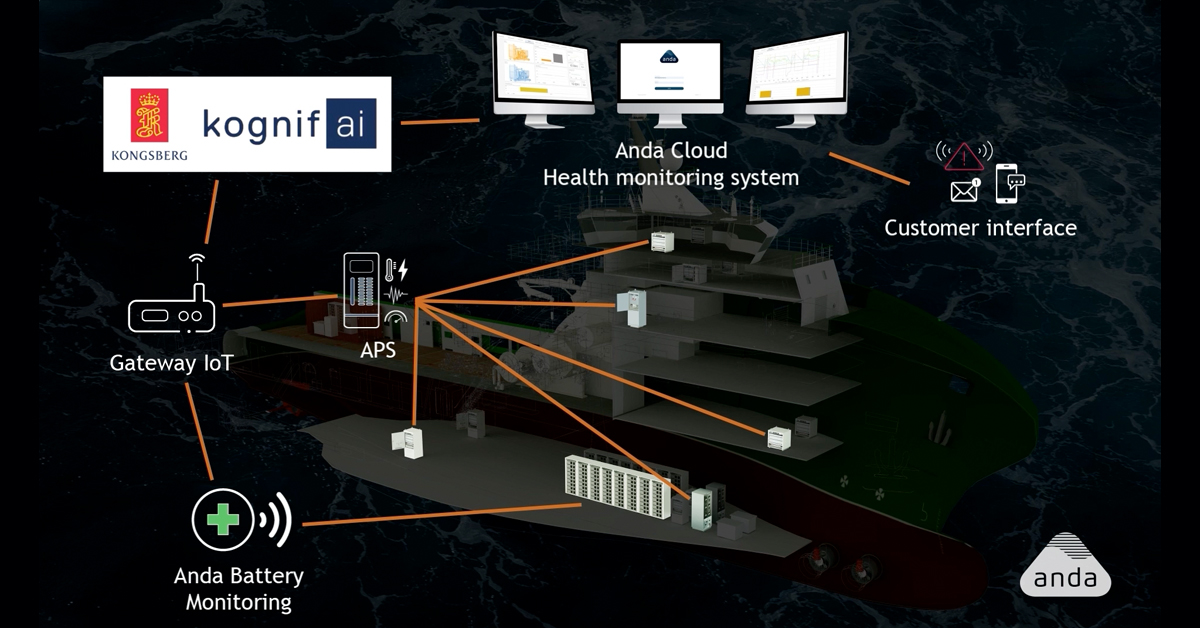 Prolong the lifetime of the UPS and batteries
As a leading supplier of certified UPS solutions for the maritime market and the recent development of IoT solutions, Anda-Olsen will be a natural part of the Kognifai Marketplace.
- Our solution Anda Cloud fits well in the Kognifai Marketplace universe as it provides monitoring for surveillance of the UPS systems (UPS, battery banks etc), and collection of data for alarms and periodic maintenance, says Jon Kjærstad, CEO at Anda-Olsen.
Anda Cloud is designed to help make maintenance easier and give the user valuable information that can help prolong the lifetime of the UPS and batteries.
- We are proud to be part of the Kognifai Marketplace and look forward to supporting new Vessel Insight customers with valuable data insight that will secure critical installations and prolong the lifetime of their equipment, concludes Kjærstad.

Visit the Kognifai Marketplace to explore the Vessel Insight ecosystem.