Du er her: Forside -> English - > Battery monitoring through Vessel Insight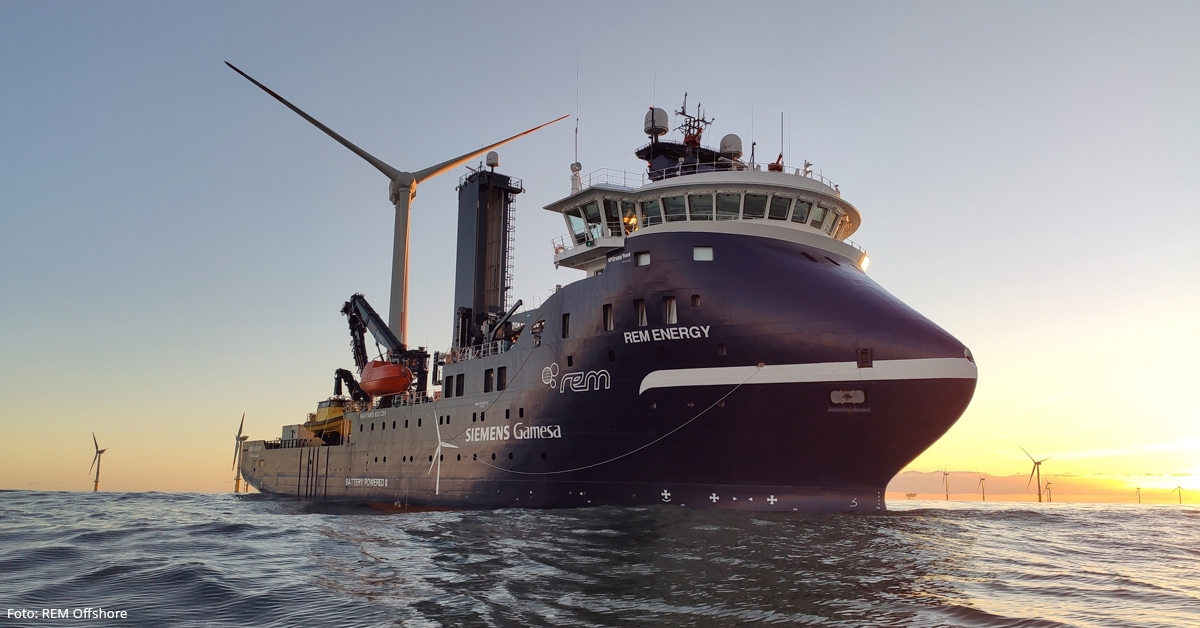 Battery monitoring through Vessel Insight
Publisert 21.12.2022
Integrating Anda Cloud with Kongsberg Digital's Vessel Insight - first up is REM Energy.
- Digitalization is essential for REM Offshore. We have to position ourselves for the future. We wanted to participate in this pilot project because we see it can give us a number of advantages, Ronny Pål Kvalsvik says, COO of Rem Offshore.
Cost-effective digitalization of maritime operations
The project is a collaboration between Kongsberg Digital, REM Offshore, and Anda-Olsen. The goal is to integrate Anda Cloud into Kongsberg Digital's ship-to-cloud data infrastructure, Vessel Insight, delivered by Kongsberg Digital's Kognifai Marketplace.
At Kognifai, maritime companies can get help to digitize their operations in a cost-effective and secure way by using quality-assured partners, hand-picked by Kongsberg Digital.
The idea is that maritime businesses can pick and choose applications and services from third-party vendors connected to Kognifai and get everything gathered in the data infrastructure service Vessel Insight.
- We see an increasing need to break down data silos on board ships and reduce the risk around cyber security. Vessel Insight will help with this. We want to connect to all possible sources on board and offer data in a secure way in the cloud via Vessel Insight Cloud. With wide access to data, we can offer services and applications as an integrated service to the end customer, Kim Evanger explains, VP Maritime Partnerships at Kongsberg Digital.
- We cooperate with many companies and can't have a system for each one of them. Therefore, it is crucial for us that Anda Cloud and other vendors are gathered in one place, like they are in Vessel Insight, Ronny Pål Kvalsvik of REM Offshore says.
Read more: Anda-Olsen new collaboration partner for Kognifai Marketplace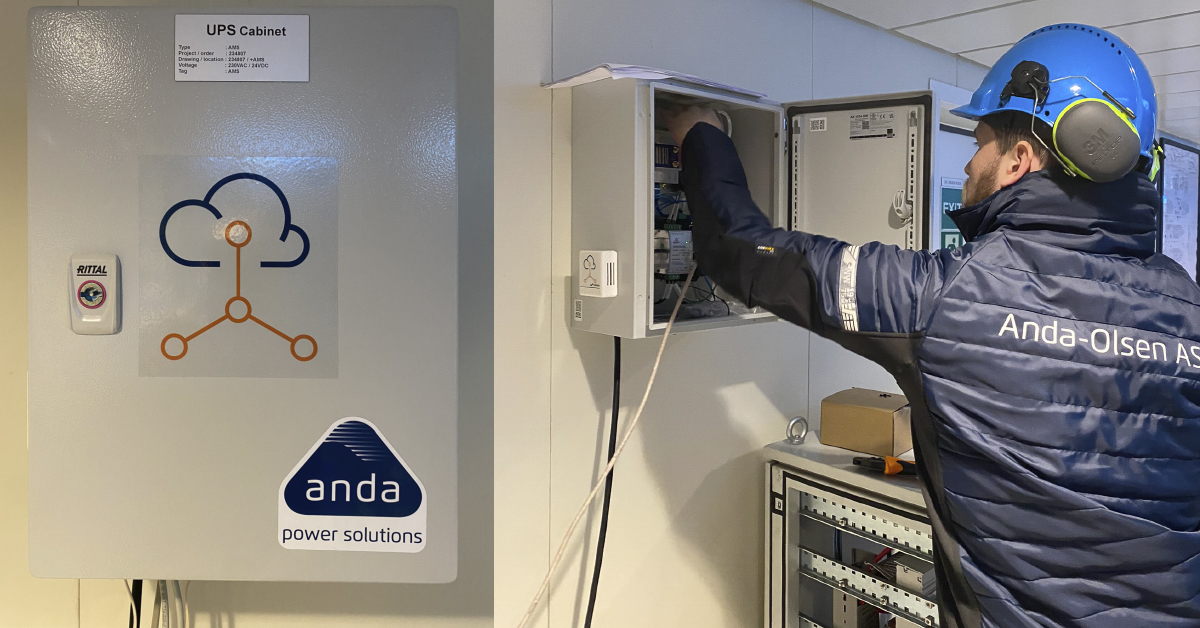 REM Energy first up
- With the Anda Cloud monitoring solution, REM Energy gets a cloud-based monitoring solution that ensures the ship's critical installations 24/7. The monitoring solution is designed to make maintenance easier and provide the user with valuable information that can contribute to extending the life of the UPS and batteries, Michael Carroza states, who leads the project from Anda-Olsen's side.
Anda Cloud monitors and reports status for components and systems such as power banks, UPS, and hybrid solutions in real-time. Work is underway to get all of this data to talk with Kongsberg Digital's Vessel Insight.
REM Energy was a natural choice for an early installation since the vessel already received several UPSs from Anda-Olsen and is connected to Vessel Insight.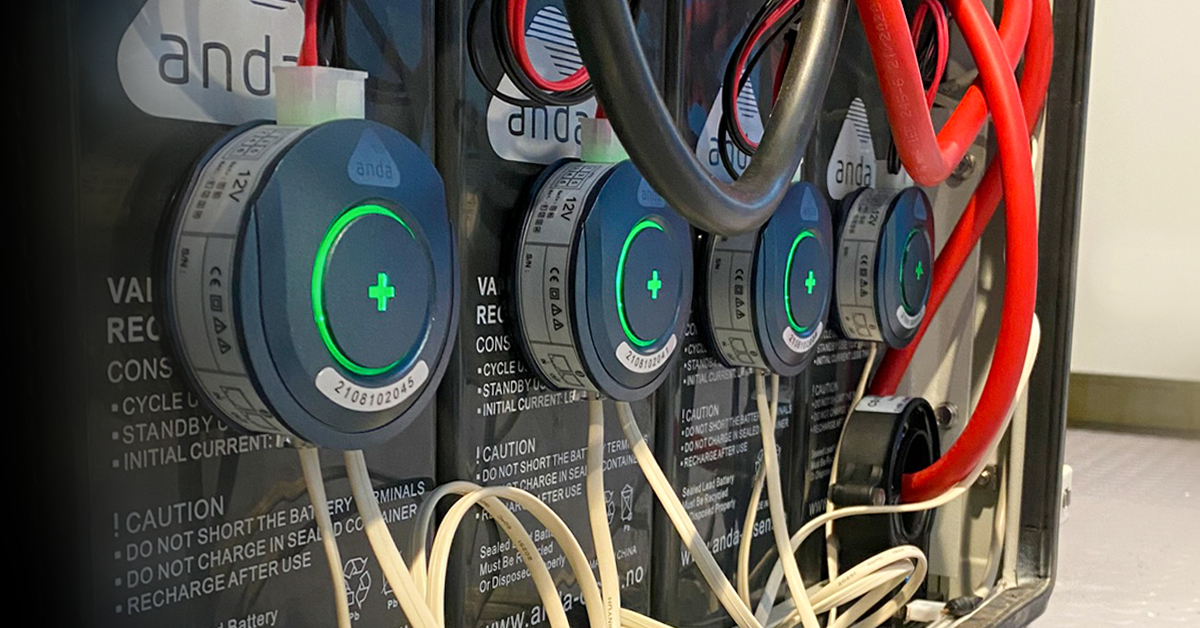 Reduced costs and a greener profile
With Anda Cloud, REM Offshore has a greater opportunity to be proactive in maintenance and reduce downtime. This can lead to reduced costs and a greener profile for the company.
- We hope that this project will give us valuable insights into how we can use digital solutions to optimize our operations and reduce our environmental impact, Ronny Pål Kvalsvik says.
Would you like to learn more about our monitoring solution? Here you can read more about Anda Cloud and the benefits it will bring to your company.