Du er her: Forside -> English - > UPS with exceptional efficiency: Riello Multi Power 2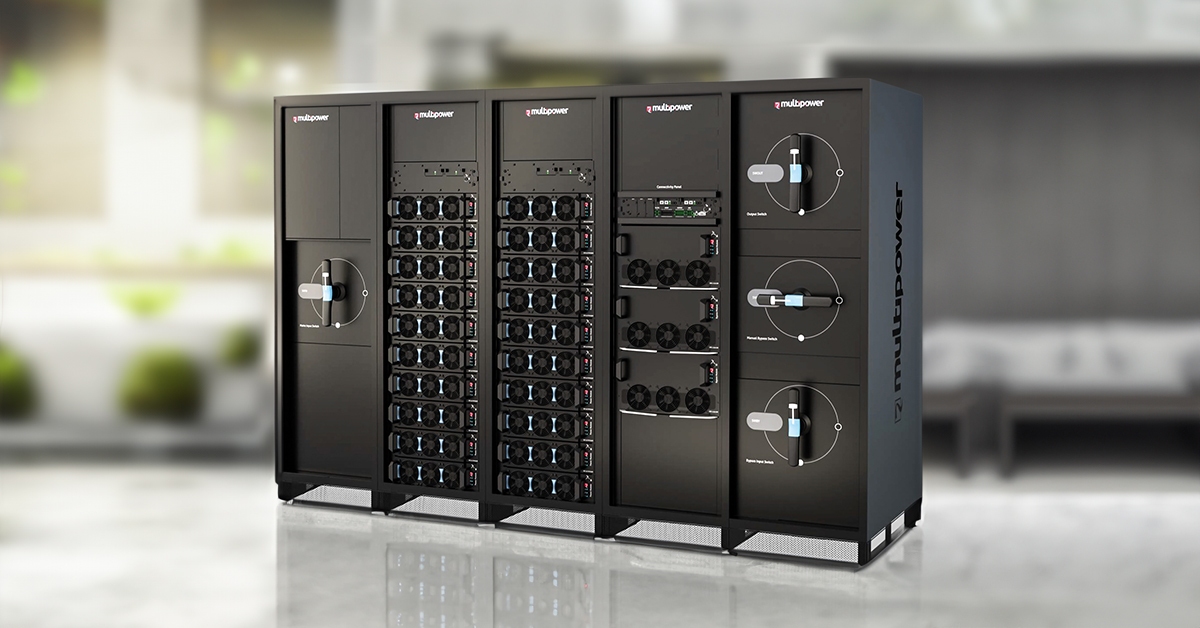 UPS with exceptional efficiency: Riello Multi Power 2
Publisert 09.06.2023
Cut down on initial investment and operating expenses with this innovative 3-phase UPS from Riello.
- We are delighted to now offer the Riello Multi Power 2 as part of our range of UPSes. This UPS provides both high efficiency and flexibility while offering businesses a low total cost of ownership (TCO), Kjetil Knotten explains, Key Account Manager at Anda-Olsen.
Riello UPS with revolutionary efficiency

Riello Multi Power 2 is the top choice when it comes to efficiency in the UPS market. With the use of advanced technology and new 67 kW power modules, this UPS can achieve an impressive efficiency of up to 98.1% in online double conversion mode.
- In addition to its unrivaled efficiency, this groundbreaking 3-phase UPS provides outstanding reliability and scalability for critical applications. This ensures our customers reduced operating costs and lower energy consumption without compromising reliability and safety, Kjetil says.
Scalable and flexible UPS

With a robust design and the ability for hot-swappable modules, Riello Multi Power 2 easily eliminates single points of failure and ensures continuous power supply to critical applications.
- With Multi Power 2's smart modular architecture, our customers can easily scale up the solution as needed, reducing startup investment costs and ongoing operating costs, explains Kjetil.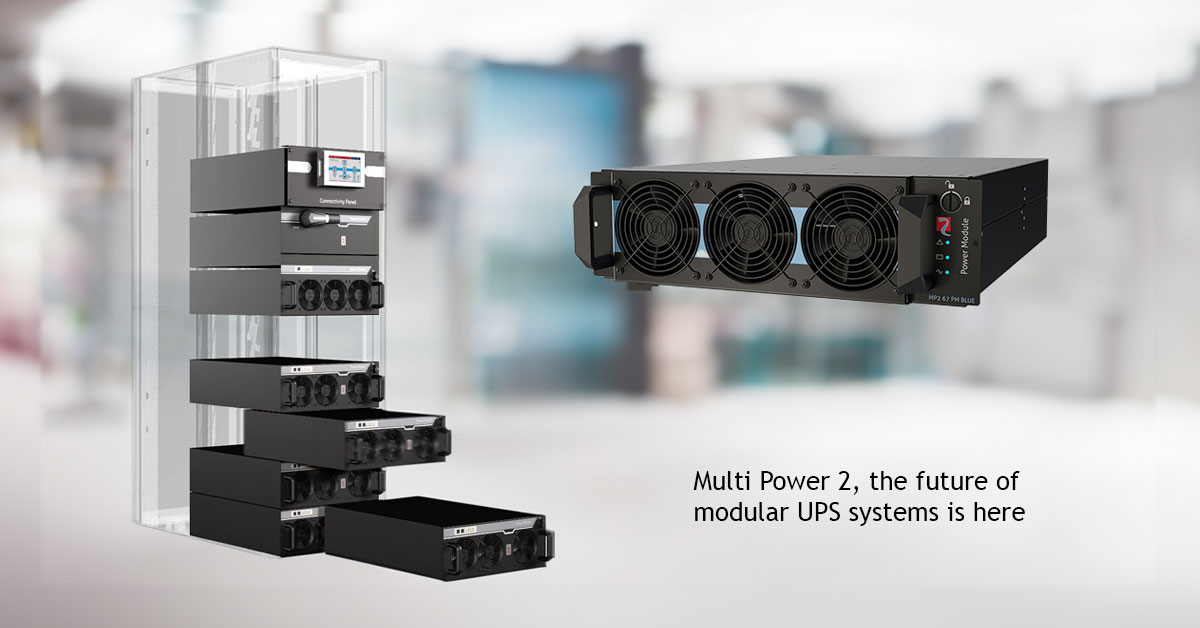 Monitoring of Riello UPS

If you want full control over the status of your UPS(es) or your facility at all times, you can use Anda-Olsen's in-house monitoring solution, Anda Cloud.
With Anda Cloud, you will receive real-time data on everything from battery levels to environmental data in the room, no matter where you are. The monitoring solution can be easily integrated with existing systems, and if you have multiple facilities, you can have them all on a single platform.
- If any of the components operate outside their normal range, you will be notified, allowing you to take action before the condition becomes critical. This will also make it easier to optimize the operation and maintenance of your critical installations, explains Kjetil.
Read more: Battery monitoring via app - how it works
Secure values, lives, and health

At Anda-Olsen, we specialize in providing quality products in UPS, batteries, power supplies, and hybrid power solutions.
We are proud to be a leading provider of advanced technological solutions that secure values, lives, and health.
Our expertise and focus on meeting industry standards put us in a unique position to deliver reliable, high-quality solutions to our customers. You can read more about the history of Anda-Olsen and the knowledge the company is built upon.
Want to know more? Here you can read about Riello Multi Power 2.