Du er her: Forside -> English - > Express delivery of 96 batteries to emergency center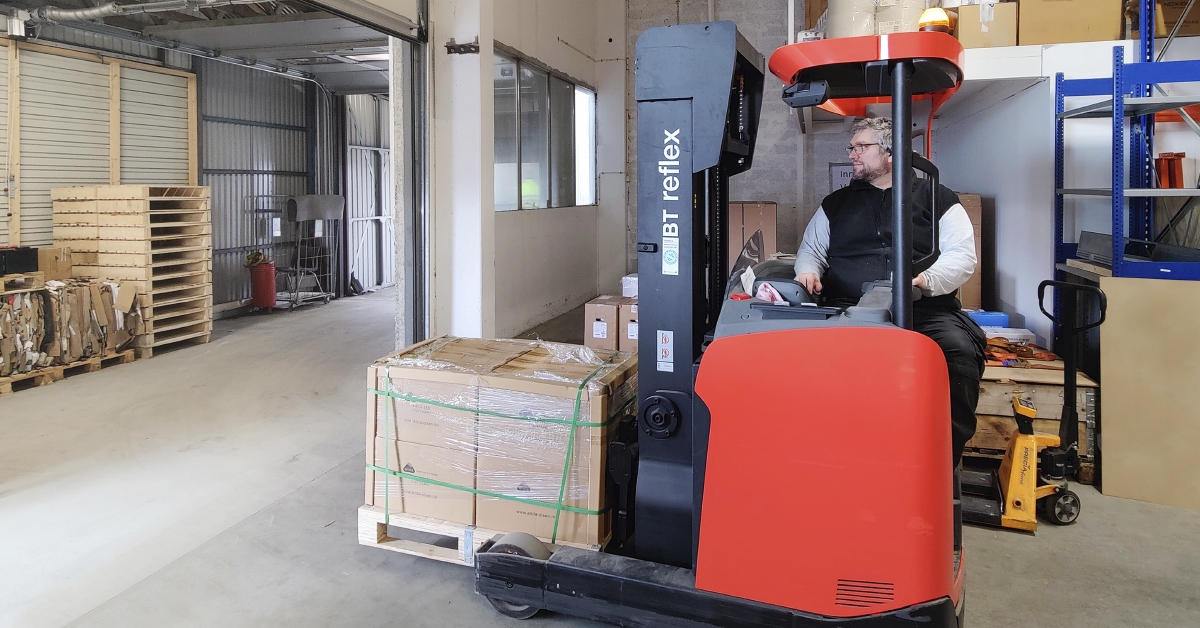 Express delivery of 96 batteries to emergency center
Publisert 23.03.2023
- The swift delivery is more than we could have expected, and it is both impressive and crucial for us in this situation.
That's according to Kjetil Vikås at the emergency services center in Ålesund.

- Anda-Olsen was well-prepared and handled the large delivery of nearly 100 AGM batteries on short notice, thus preventing a potential system failure. This is thanks to our efficient logistics and large inventory, Michael Carroza tells us, the IoT product manager at Anda-Olsen.

The emergency services center arrived with a large van, loaded three pallets of batteries, and completed the battery replacement the same evening Anda-Olsen was contacted.
- This was crucial for the emergency center to ensure continuity of its services, Michael explains.

Had been on an inspection

A few weeks before the delivery, Michael and a colleague from Anda-Olsen had visited the emergency services center to present the monitoring solution, Anda Cloud.
The mission was to show how the emergency services center could monitor the condition of UPSs and batteries in real-time, Michael explains.

The presentation made the emergency services center remember Anda-Olsen when they had a need for new batteries.
Read more: Ensuring UPS efficiency: 4 maintenance tips

Chose Anda Cloud for battery monitoring

After the incident where the emergency services center experienced battery failures, they saw the need to have better insight into the health of the batteries and the system.
Although it's not Anda-Olsen who delivered the UPSs to the emergency services center, they could still use Anda-Olsen's monitoring solution.

- The emergency services center is concerned with having a good margin with multiple layers of security in all systems. The new monitoring solution gives us the opportunity to monitor battery health and temperature continuously. We receive alerts if anything happens and close follow-up locally in case of faults. This gives us good security, Kjetil says.
By installing a monitoring solution on its UPS system, the emergency services center takes action and protects itself against unwanted incidents. In this way, they can be confident that they are well-prepared if an emergency situation arises.

- We have developed our monitoring solution so that it gives us the opportunity to adapt communication towards most types of backup systems and components. The reason for this is that we see how incredibly important it is to monitor backup solutions that secure critical installations, Michael explains.

The new batteries for the emergency services center are installed with battery monitoring from Anda-Olsen.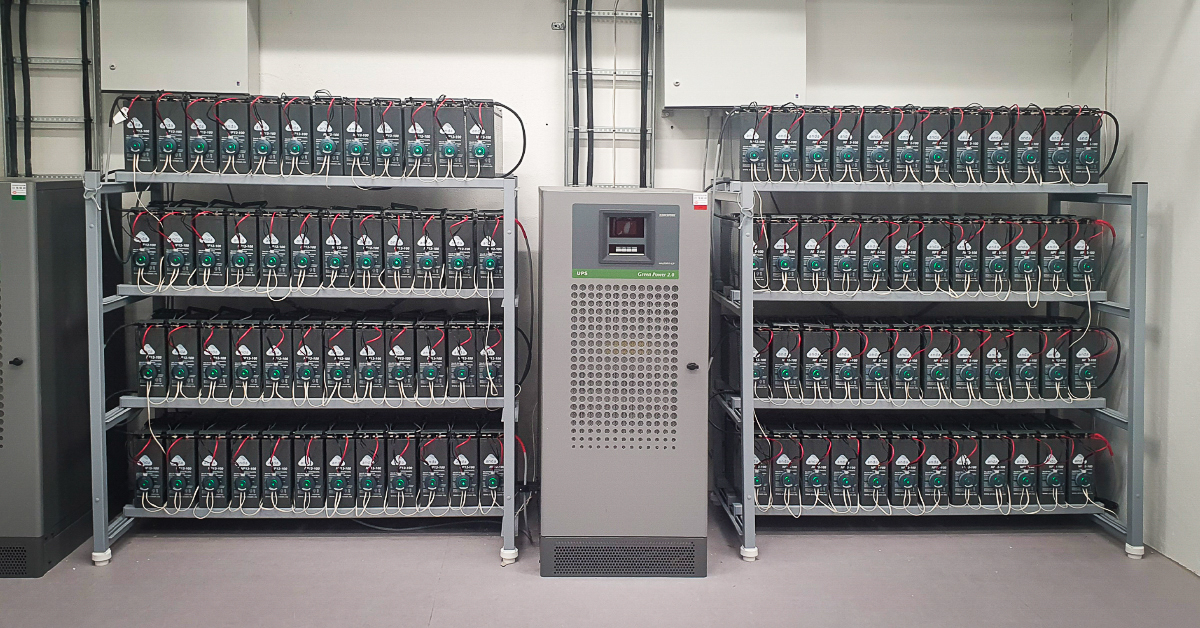 More predictable maintenance

There are many factors that can affect the lifespan of a battery, which is why it is very useful to get detailed information about temperature, internal resistance, and voltage for each battery in a system. With the information the emergency services center receives from Anda Cloud, they will also be able to optimize the lifespan of the batteries.
- The economy of this is also very important to us. We have a large battery bank, and it's important to be able to optimize the lifespan in the best possible way, Kjetil at the emergency services center tells us.

- Now they will get much more predictable maintenance work by the monitoring solution alerting for any necessary actions that need to be taken, Michael explains.

Battery monitoring via app

Anda Cloud has been available via PC since 2021, but now Anda-Olsen has taken it one step further and launched battery monitoring via app.
- Users will find all the same functions on the app as they would on the PC, but it is much more user-friendly. However, the biggest advantage of the app is the notifications that are sent if something is not working properly, Michael explains.

Do you want more security in your workday?

Here you can read more about how you can get a 100% overview of your components and systems, whether it's monitoring UPSs, battery banks, or hybrid solutions.