Du er her: Forside -> English - > 3 different types of UPS - these are the differences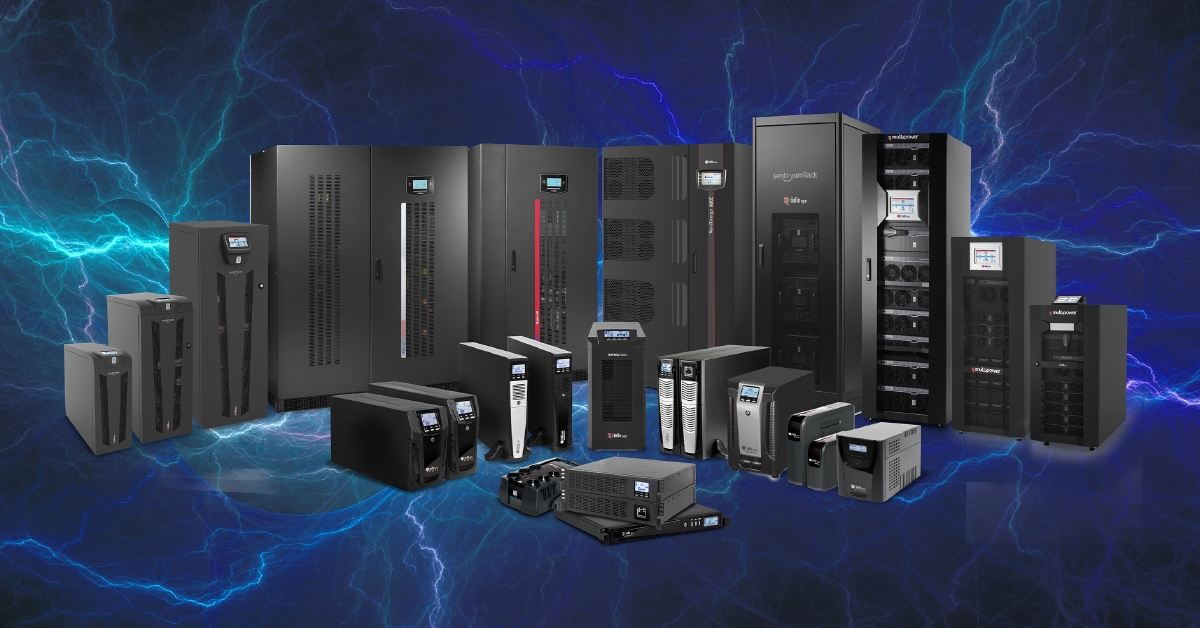 3 different types of UPS - these are the differences
Publisert 02.03.2023
Standby UPS, Line Interactive UPS, and Online UPS - which one should you choose?
When choosing a UPS, you primarily have three types to choose from. Simply put, all 3 types of UPS provide stable power supply during power outages, but the differences mainly lie in how well the UPS can handle voltage instability.

Additionally, the necessary battery life of the equipment you wish to protect will affect your choice of UPS.

Below is a more comprehensive comparison of the distinctions between Standby UPS, Line Interactive UPS, and Online UPS.

Learn more: What is a UPS and who needs one?
Standby UPS (Offline UPS)

A standby UPS, also known as an offline UPS, is the most cost-effective type of UPS due to its simple technology.

The power supply to the equipment you want to protect against power outages will come directly from the mains power. The UPS will only come into effect if there is a power outage. This means that the connected equipment will experience a brief interruption of a few milliseconds before the UPS takes over as the power source.
Therefore, a standby UPS will have limited protection against disturbances in mains voltage and other common power-related challenges.

This type of UPS is usually recommended for less critical installations, such as simple PCs or workstations, and is typically supplied from 250VA to 2kVA.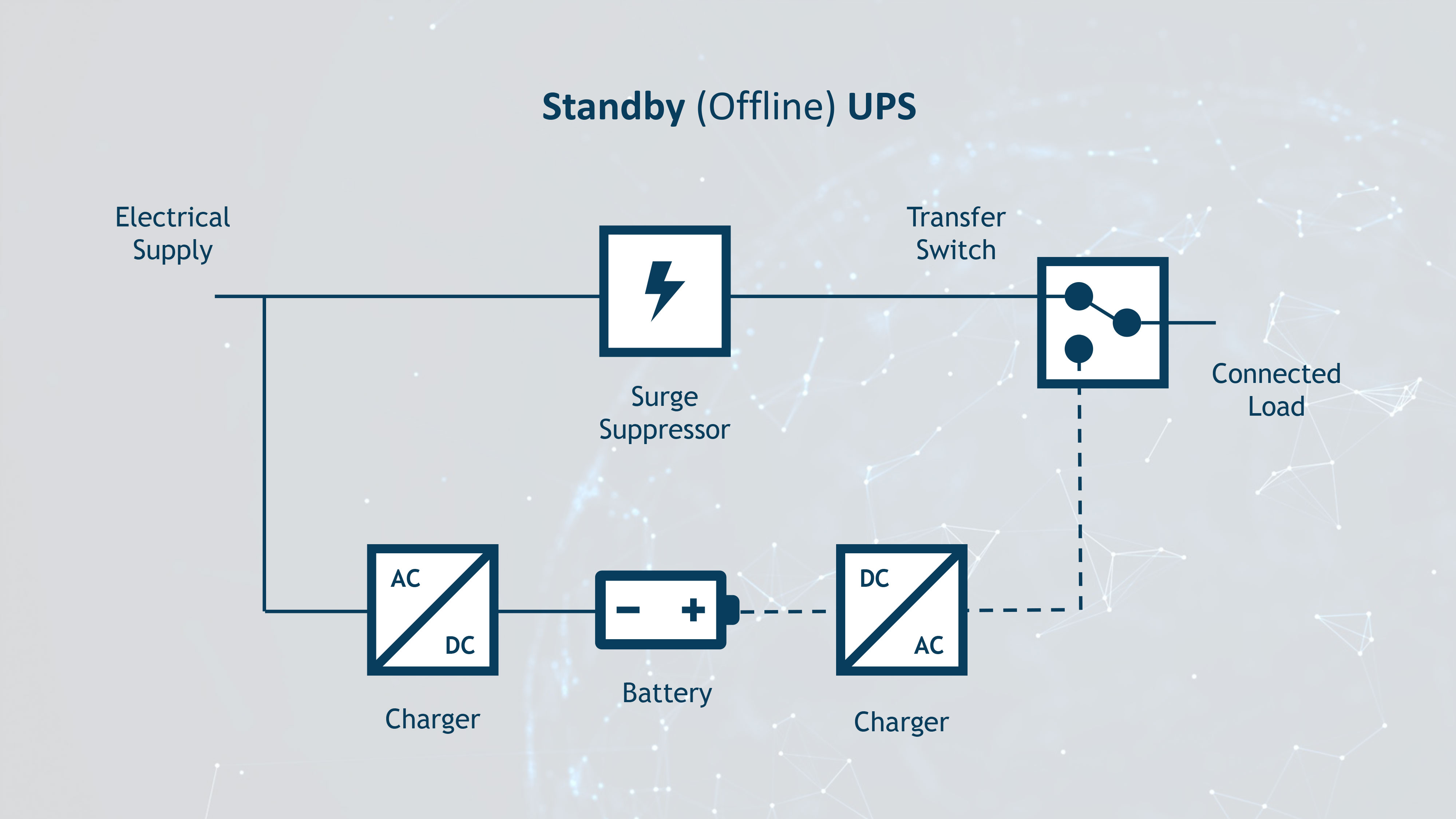 Line Interactive UPS

A line interactive UPS is slightly more advanced than a Standby UPS and offers the ability to extend battery life, among other benefits. A line interactive UPS can, therefore, be a cost-effective protection for more critical installations in many cases.
You get better protection against unstable voltages than with a standby UPS, but it is still not as good as an online UPS. You should also expect some switching time between normal operation and battery operation.

These UPSs are usually supplied from 400VA to 5kVA.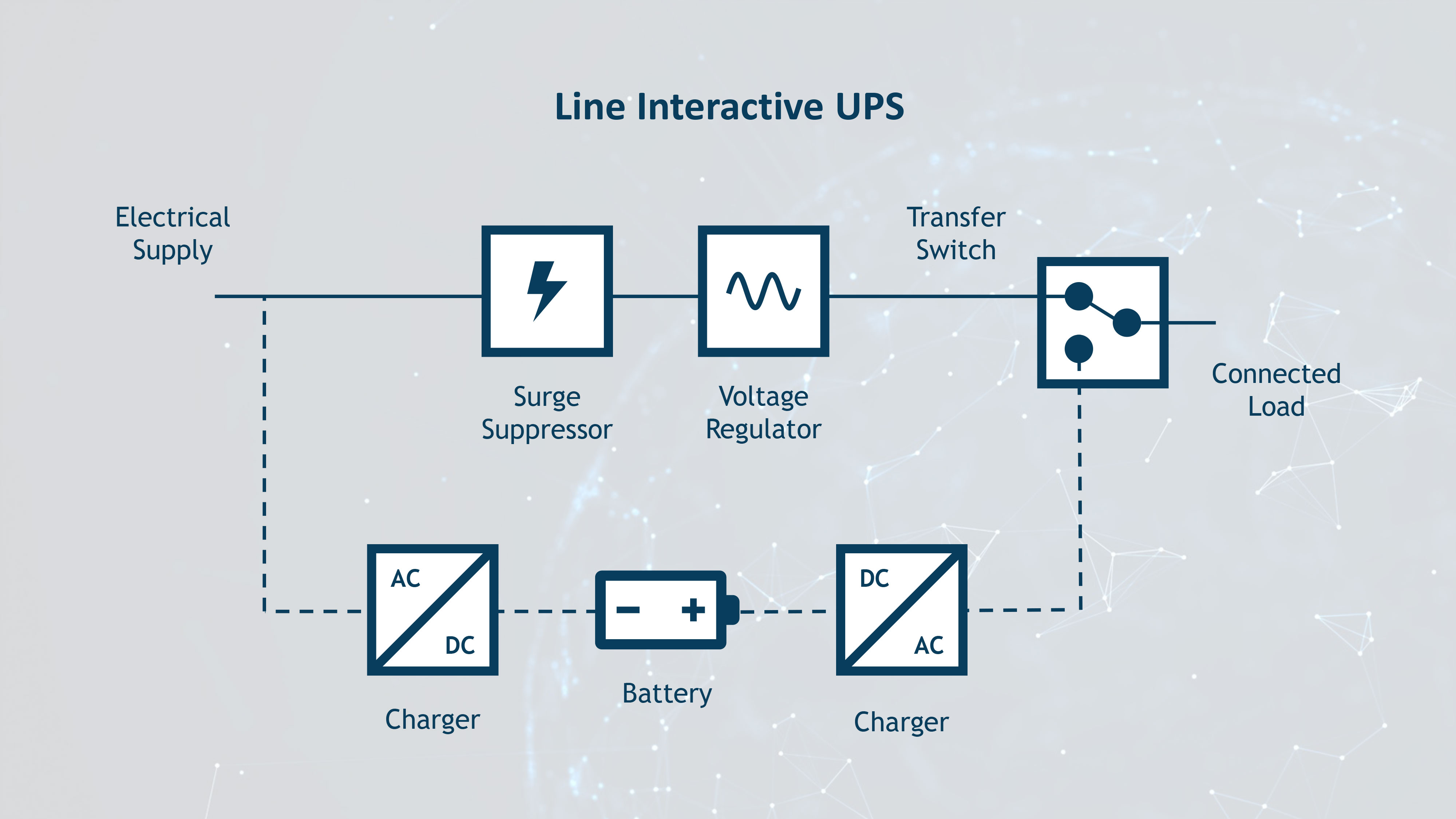 Online UPS

An online UPS is the most advanced and reliable type of UPS that provides the best protection against power outages and unstable voltages.
An online UPS provides no switching time from normal operation to battery operation. It protects well against unstable voltages and provides a completely stable voltage at the output. In addition, you get even greater options when it comes to battery life.

An Online UPS also has an extra protection in the form of a static bypass circuit. In the event that the UPS is unable to supply the required power, the bypass circuit will provide an alternative path for power supply. This way, you can avoid your critical equipment being left without power due to a fault in the UPS.

Online UPSs are typically supplied from 700 VA and above.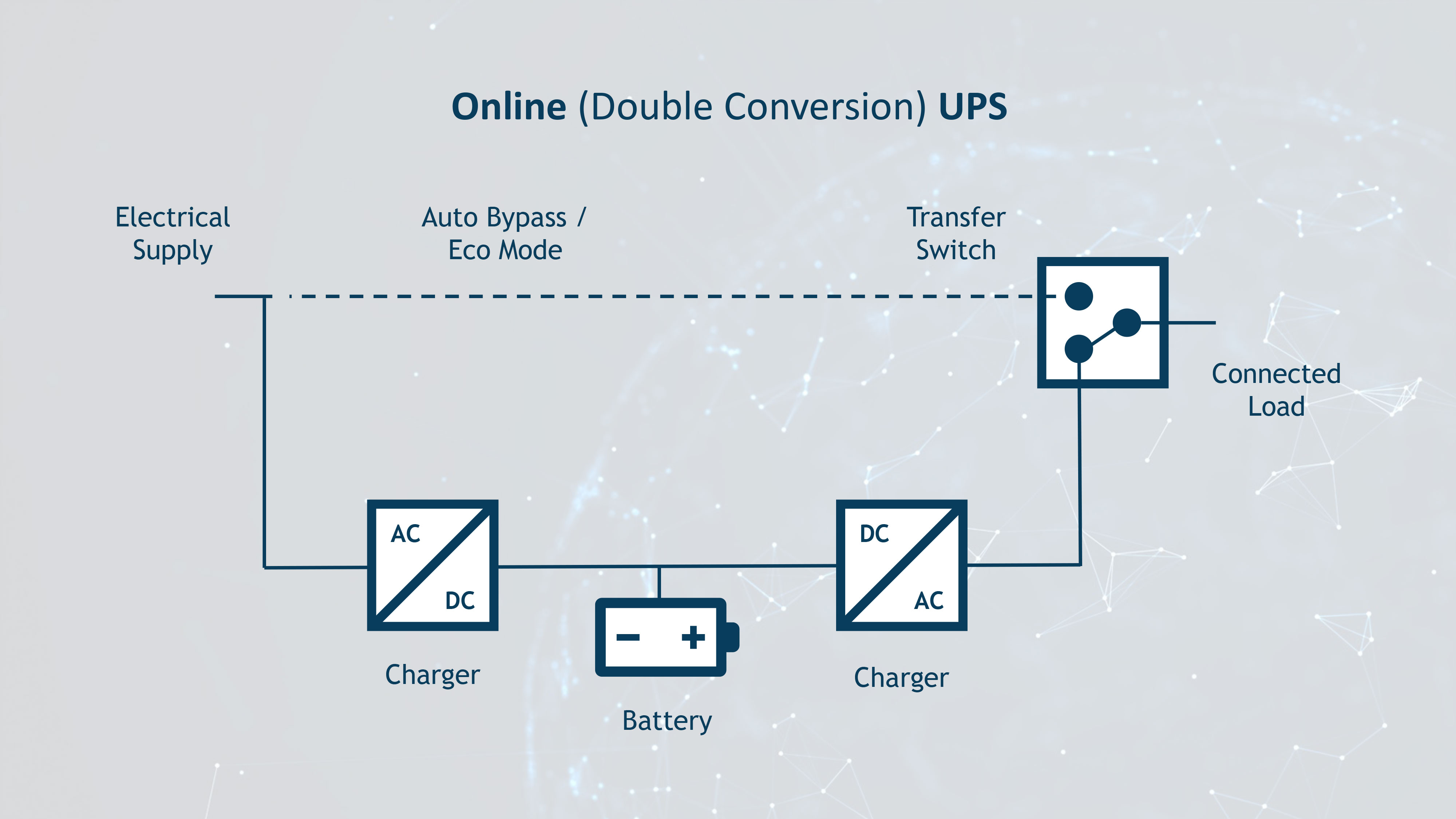 Read more: 4 Tips for Maintenance and Service of UPS

Summary: Which type of UPS should you choose?

A UPS involves assessing the criticality of the equipment you need to protect, as well as the level of protection required for the load.

A standby UPS is the most basic and budget-friendly option, offering protection in the event of power outages. A line-interactive UPS provides additional safeguards, including voltage regulation and surge suppression. Finally, an online UPS offers the most comprehensive protection, with continuous power conditioning and battery backup.

Careful consideration of your equipment's power requirements and sensitivity will help determine the most appropriate UPS for your needs.

Here you can read more about some of the companies that have chosen UPS from Anda-Olsen:
Or you can check out this link to find all the advantages of UPS from Anda-Olsen.