Du er her: Forside -> English - > UPSes to SalMar's ground-breaking salmon facility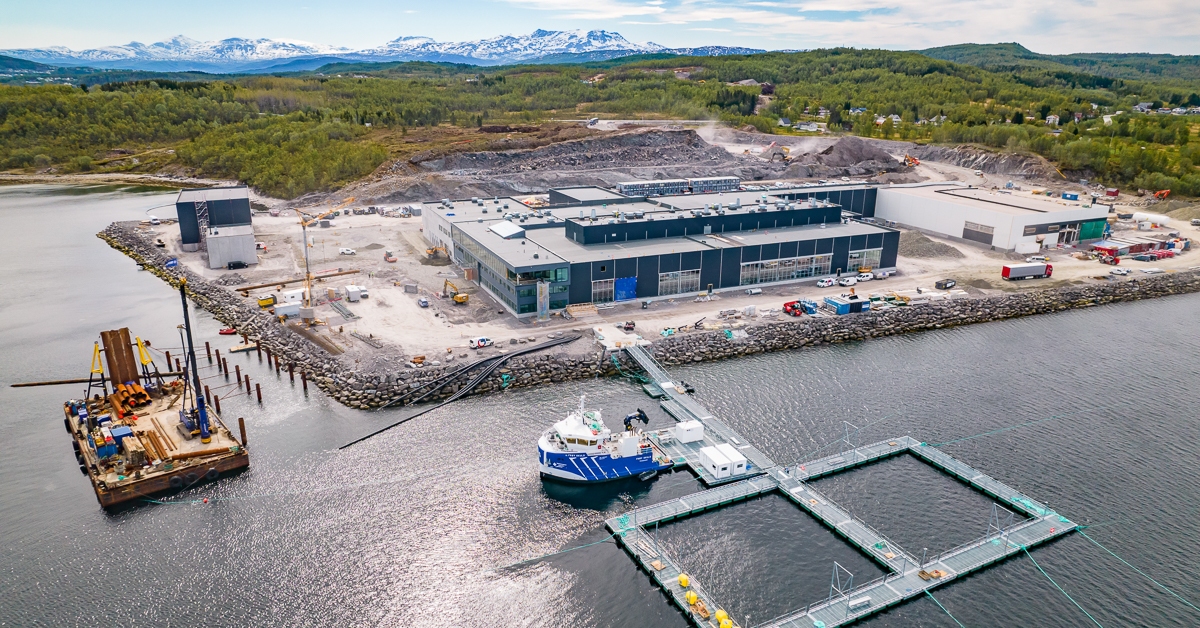 UPSes to SalMar's ground-breaking salmon facility
Publisert 30.09.2022
SalMar has in Northern Norway built one of the world´s most innovative and modern facilities for landing, harvesting, and processing of salmon.
Through a higher rate of automation and new combinations of technical solutions, InnovaNor will enable SalMar to strengthen its competitiveness, increase its capacity and flexibility, and improve the quality of its products. UPSes from Anda-Olsen will ensure the facility with safe power supplies in the event of a power outage.
Read more: 3 different types of UPS - these are the differences
Harvesting 3 salmon per second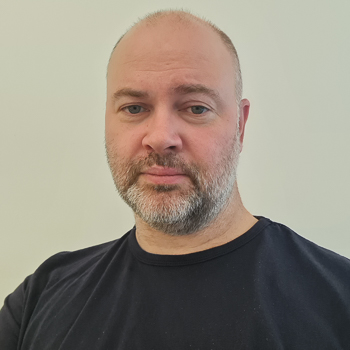 InnovaNor´s production has a possibility of harvesting 3 salmon per second.
- The daily record so far is around 400 tonnes of harvested salmon, but we are still in the run-in phase, so production will rise to an even higher level, Stian Eidissen says, IT engineer at SalMar.
According to Stian, SalMar chose the best elements from the facility in Trøndelag and added several high-tech production equipment that provides automated processes in production to a much greater extent.
- There is a high pace at the plant, and millions can be lost quickly if the plant is left without power for too long. That is why we are completely dependent on the best solutions for a secure power supply that kicks in if there is a power outage, Stian tells us.
Learn more: What is a UPS?
Two UPSes provides extra protection against power outages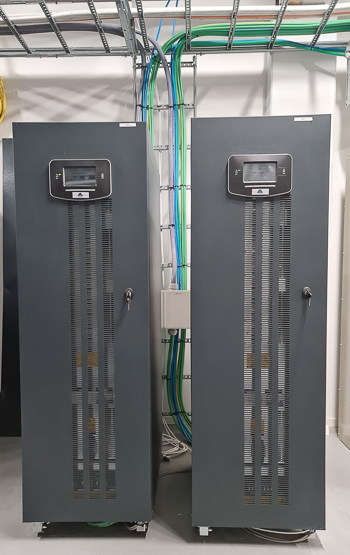 InnovaNor has two UPSes in parallel that ensure a continuous operation in the event of a power outage.
- The UPSes run in a parallel redundant configuration. The second UPS is a backup if the first one doesn´t work, or if the system is to be serviced, Michael Carroza explains, the project coordinator from Anda-Olsen.
It is essential that the UPSes are a backup for all power at the facility. This is for example the emergency lighting, door locks and some special modules in the factory that need power to be properly terminated in the event of a power outage.
- The UPS has been tested both voluntarily and involuntarily, so we are completely confident that everything works as it should, Stian in SalMar explains.
Learn more: UPS from Anda-Olsen certified by DNV GL
- Competitive offer from Anda-Olsen
The Tromsø company JM Hansen was responsible for the delivery of electrical installation to InnovaNor (apart from the builder's delivery to the factory). After sending out inquiries to several suppliers, the choice fell on Anda-Olsen.
- We chose Anda-Olsen because they gave a competitive offer. In addition, we received very good service with both product selection and design, Espen Nilsen explains, the project manager at JM Hansen.
JM Hansen has also worked with Anda-Olsen on previous projects and is very satisfied with the collaboration.
- Anda-Olsen has a high level of expertise in the field, which means a lot to us at JM Hansen. This means that we get the help we need to deliver optimal solutions to our customers, Espen tells us.
Would you like to read more? Read about our growing export of UPS solutions.