Du er her: Forside -> English - > 8 Advantages of UPS from Anda Power Solutions (APS)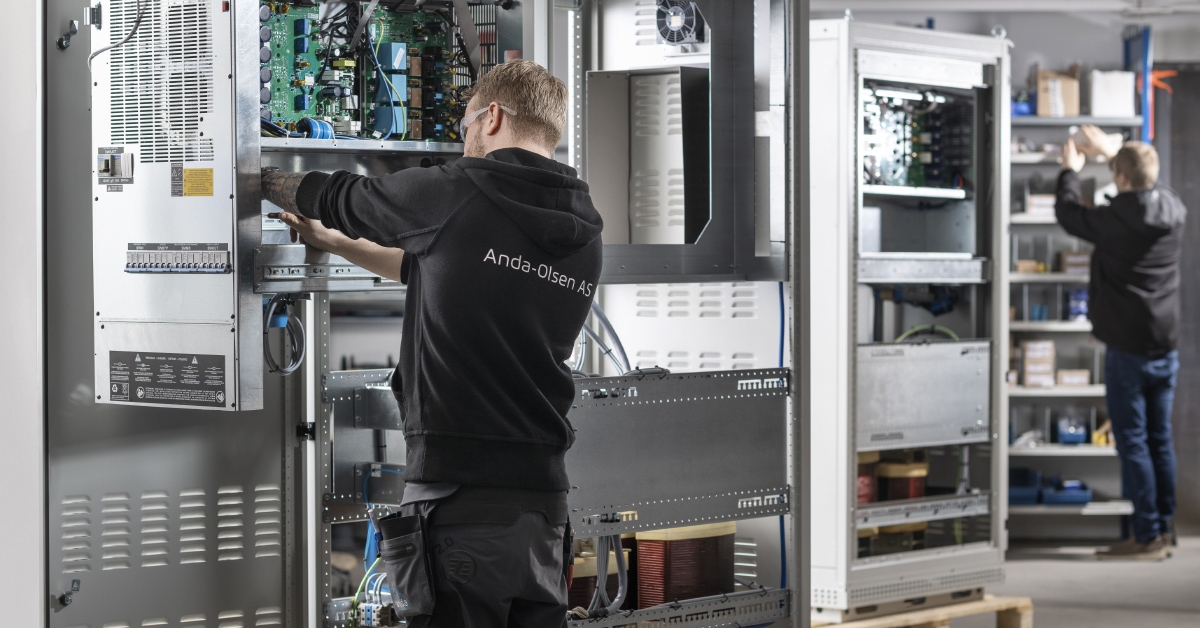 8 Advantages of UPS from Anda Power Solutions (APS)
Publisert 22.06.2023
Our self-developed series of UPS can provide your company with the following benefits.
Anda-Olsen has extensive experience in delivering uninterrupted power supply (UPS) to the maritime industry, spanning over half a century.

Since the 1960s, our employees have navigated narrow ship corridors, bumping their heads on pipes and tackling one challenge after another.
The knowledge gained from these experiences has led us to create our own product series called Anda Power Solutions (APS).

UPS for the demanding requirements of the maritime industry

The strict requirements and unique needs have led to the development of a product series that offers numerous advantages. These benefits are not only valuable to the maritime industry but also to other industries that prioritize high standards and efficiency.
Here are 8 advantages you can gain by utilizing Anda Power Solutions

1. Compact and space-saving UPS

The compact design makes it easy to integrate the UPS units with other ship systems, such as critical DP systems. You also don't have to worry about battery placement, as they are integrated. This eliminates the need for a separate battery cooling room since the built-in fans in the UPS units ensure optimal temperature.


Learn more: What is a UPS?


2. UPS that is easier and more efficient to install
With Anda Power Solutions, you get an "all-in-one" solution with simple plug-in and fewer cables to manage. This enables faster installation compared to more traditionally designed UPS units.

Our UPS units can also be installed earlier in the construction phase to a greater extent. They are easy to position relative to other ship systems and do not require additional space for batteries and cooling, as mentioned in the previous point.


3. UPS with high IP rating

IP rating is a standard that classifies the level of protection provided by electrical equipment against the intrusion of particles such as dust and liquids.
In maritime environments, higher IP ratings are often necessary compared to, for example, an office setting.

With Anda Power Solutions, you can obtain UPS units with exceptionally high IP ratings, perfectly suited for challenging conditions.

4. UPS with modular charging system

Anda Power Solutions features a modular charging system. This means that the charging system is flexible and scalable, allowing you to adjust the charging capacity of the UPS based on your needs.


5. UPS with built-in distribution system

With a built-in distribution system, you can control how power is distributed from the UPS to connected devices. Such a distribution system enables multiple outputs, allowing you to connect several devices to a single UPS.


6. UPS with insulation monitoring

In a UPS, insulation monitoring contributes to ensuring a safe and reliable power supply. This is crucial for maintaining operational continuity and protecting valuable equipment.
Isolation monitoring helps detect faults in the insulation of the system's electrical components. Any insulation failures are recognized as they develop, and immediate action is taken if the value falls below the lower threshold.

By promptly detecting this fault, you have the opportunity to rectify it before it leads to system failures or equipment damage.


Learn more: What happens if a UPS fails?


7. Classifications and certifications

UPS units must meet certain standards and certifications to ensure they are safe, reliable, and compatible with maritime systems and environments. This includes requirements such as:


IP (Ingress Protection) standards for protection against particles, dust, and liquids.

Electromagnetic compatibility (EMC) requirements.

International safety standards and emergency procedures.

Requirements from recognized classification societies such as DNV, ABS, or Lloyd's Register.


Anda Power Solutions can be delivered with the classifications and certifications required in the maritime industry.


Here you can read more about the certification of our UPS products.


8. Easier maintenance of UPS

An "all-in-one solution" also makes maintenance work easier. Our APS solutions have a service hatch at the front, providing convenient access to everything you need.
UPS with continuous monitoring

At Anda-Olsen, we have also developed our own monitoring system called Anda Cloud. This sophisticated system is designed to continuously monitor the condition of the UPS unit and batteries, ensuring optimal performance and providing users with peace of mind by confirming that the system is operating as expected.
Anda Cloud offers complete oversight of the entire facility, including battery status and information about the environment in which the UPS unit is located.


Here you can read more about Anda Cloud, which integrates with Kongsberg Digital's Vessel Insight.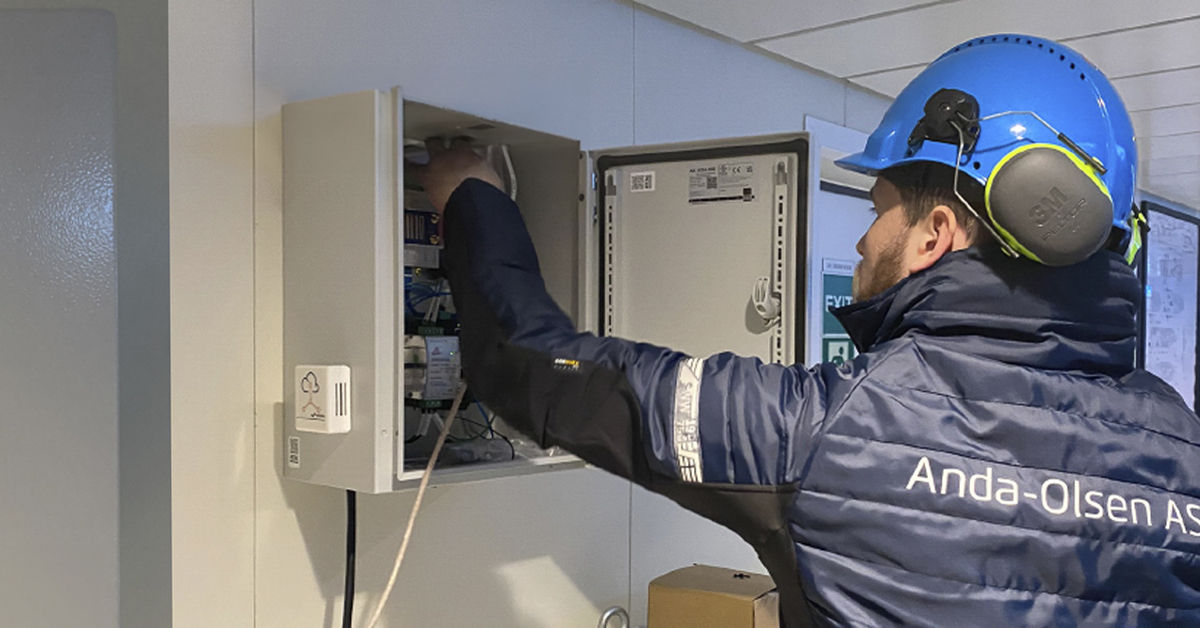 Delivering UPS to businesses worldwide

UPS units from Anda Power Solutions are manufactured using components from respected manufacturers. We are known for delivering solutions that balance price, quality, and user-friendliness in an optimal way.

Our team of skilled engineers at Anda-Olsen possesses extensive technical expertise and is always ready to respond to any inquiries. We also have an efficient service system ready to assist you with installation and support at any location worldwide.

Here you can read more about our global service concept Global Service Access.
Our dedication to continuous employee development establishes Anda-Olsen as a significant player on both national and international levels.

Here you can read more about several maritime companies that have adopted Anda Power Solutions: