Du er her: Forside -> English - > How an Online UPS Works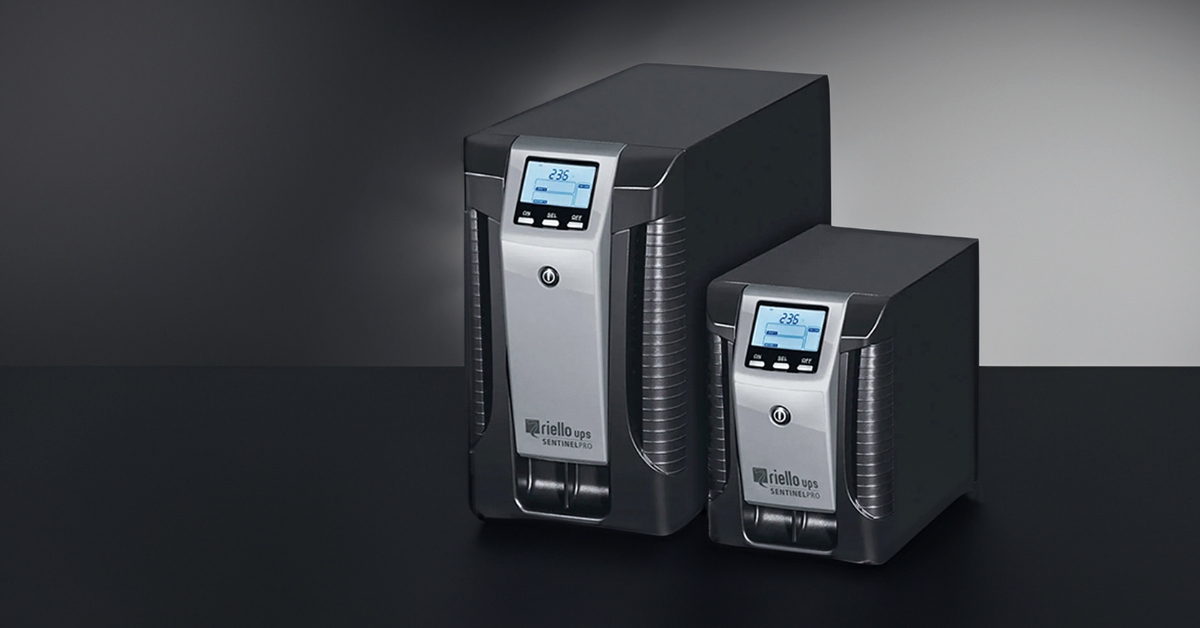 How an Online UPS Works
Publisert 30.08.2023
With an online UPS, you get the best protection against power outages and power disturbances.
In a world where technology is evolving at an increasing pace, more and more businesses rely on continuous uptime.

To prevent your facility and systems from being affected by power outages, you need uninterrupted power supply in the form of a UPS (Uninterruptible Power Supply).
3 Different Types of UPS
There are 3 types of UPS: standby UPS (offline UPS), Line-Interactive UPS, and online UPS.
In simple terms, all types of UPS ensure a stable power supply during power outages. The difference lies in the degree of protection the UPS provides to the connected facility.
You can read more about the differences between these three types of UPS in this article.
In this article, we will take a closer look at the major advantages of an online UPS.
1. No Switching Time with an Online UPS

Of the three different types of UPS, the Online UPS is the most advanced type.
One of the biggest advantages of an online UPS is that it eliminates switching time. This means that in the event of a power outage, an online UPS will immediately kick in and ensure that your critical facilities operate as usual.
This is often the most significant advantage that leads to the selection of online UPS in industries such as healthcare and maritime environments.
2. Superior Protection

An online UPS provides the best protection against unstable voltages. There is a wide range of power problems that can damage and reduce the lifespan of your facility, such as voltage sags, overvoltages, brownouts, line noise, and frequency variations.
With an online UPS, you get a constant and stable power supply with minimal influence from the external power grid.
3. Greater Options with Online UPS

A UPS is configured to provide a certain number of minutes of emergency power based on the equipment the UPS is connected to and should protect.
By choosing an online UPS, you have more options when it comes to battery runtime.
4. Extra Protection

An online UPS also has a static bypass circuit that provides your facility with additional protection. In situations where the UPS cannot supply sufficient power, the bypass circuit offers an alternative power path.
This prevents your facility from being left without power due to a UPS failure.
You can read more about what can happen if a UPS fails in this article.
5. Optimize the Lifespan of Your Facility

Since an online UPS provides the best protection for your critical facility, the lifespan of the facility is also better preserved.
Additionally, if you connect the UPS to a monitoring solution like Anda Cloud, you can further optimize both maintenance and lifespan.
With Anda Cloud, you receive real-time data from the UPS, allowing you to stay updated on everything from the status of each individual battery to factors like room temperature. In case of a failure, you receive immediate notifications and can address the issue before it becomes critical.
You can read more about the monitoring solution Anda-Cloud, which is also available as a mobile app, in this article.
6. Tailored to Demanding Environments

An online UPS is often better equipped to handle challenging operating environments with high levels of humidity, temperature fluctuations, or power network noise. This makes online UPS a good choice for players in the maritime industry, among others.
You can read more about the strict requirements for UPS in maritime environments in this article.
Summary: Should You Choose an Online UPS?
For critical systems and sensitive equipment, online UPS is often the preferred choice due to their superior protection and quality features.
If you are wondering whether to choose an online UPS or another type of UPS, this decision should be based on the specific requirements of the facility the UPS will be connected to and the environments in which they will be used.
An experienced UPS provider can give you the advice you need to make a good decision for your business. Anda-Olsen is a leading supplier of uninterruptible power supplies.
Here you can read more about some of our UPS deliveries